Hire The Airport Chauffeur Service For The Best Travel Experience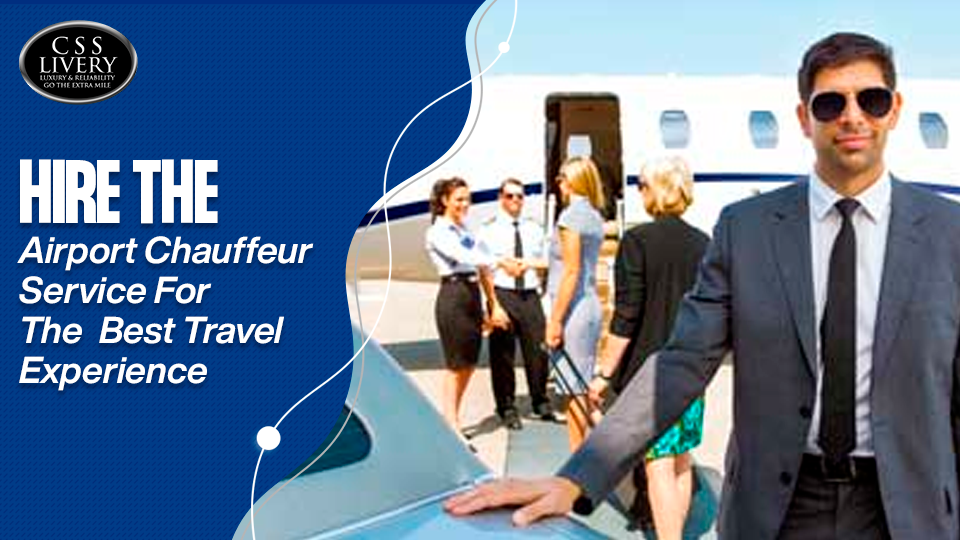 There is always a chance that you will feel crowded whether you are traveling domestically or abroad, owing to the numerous things. There are, however, methods to lessen this kind of tension, and one of them is by using a private airport transfer service when you decide to leave for your vacation or business trip. Here, get to know all the essential information about this service and its benefits, demonstrating why using a chauffeur car service to get to the airport is the best choice.
About The Airport Chauffeur And Taxi Service
Airport transfer provides transportation services from the airport to your destination and back. Fortunately, you may book this transportation service online according to your requirements and price range. The great idea is to select this solution from a reputable and efficient source. You can nearly ensure smoother travel by using an airport transportation service because there will be less tension and more considerations for comfort and security.
Advantages Of Hiring Airport Chauffeur Service
Travel Without Any Stress
The main benefit of employing an airport transportation service is stress reduction. Hiring a chauffeur car service can significantly minimize the worry and anxiety frequently felt while traveling to a new country. Arriving at the airport and choosing a taxi in a foreign area can be challenging for various reasons, including not knowing the area well, paying more to the locals, utilizing an unfamiliar vehicle, and many other alternatives.
Enjoy Your Comfortable Ride
Unknown streets might be challenging to navigate, and many people may worry about finding a cab once they arrive. However, if you reserve a transfer service in advance, you will undoubtedly have a professional and wonderful traveling experience. These services employ qualified and experienced drivers who can establish rapport with their passengers and make them feel at ease throughout the journey.
Rely on the Safe and Trusted Chauffeurs
Public transit raises the chance of misplacing valuables, including bags, passports, cell phones, and other items. Such an incident could ruin your trip. Thus you should use this service. It can provide you peace of mind about your luggage by ensuring it is safe in the transport vehicle.
Using public transportation when traveling in a foreign country can make you feel more anxious because you'll be with strangers, which raises the possibility of theft. Additionally, a customer can choose the vehicle that best suits their travel requirements.
Conclusion
In these specific ways, you can have a great experience after you hire the trusted airport chauffeur service for your rides. At CSS Livery, we come up with the top-notch facility of Limousine and chauffeur services at the most affordable prices. You can hire us for the most secure and comfortable cab ride in San Antonio.