Exclusive Sedan Service: Must-Have To Look For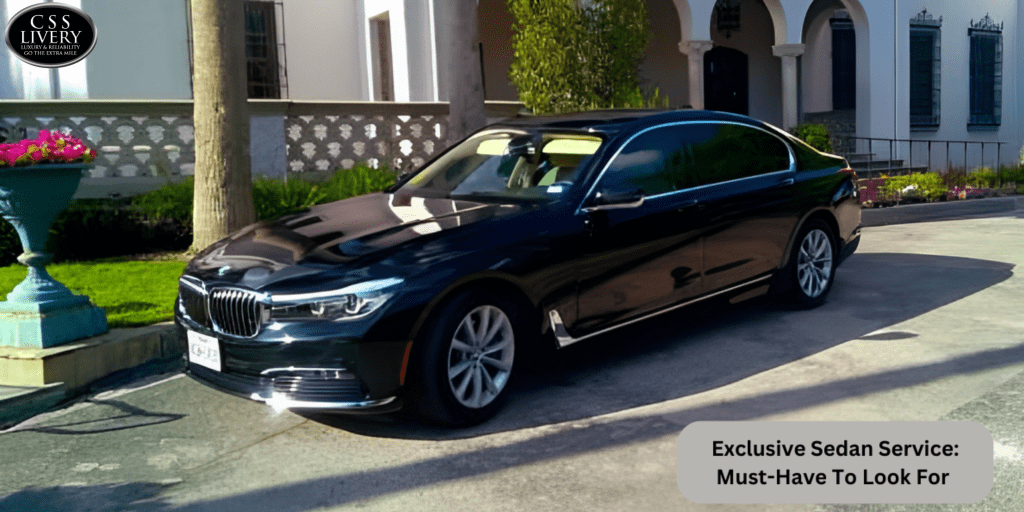 When making a lasting impression, arriving in style is essential. An exclusive sedan service offers the perfect solution for those seeking luxury, comfort, and a touch of sophistication. However, not all sedan services are created equal. You need to pick the right one to avail all the special benefits. In this blog, you will explore the must-haves for booking an exclusive sedan service.
Fleet of High-End Sedans
The hallmark of an exclusive sedan service is a diverse fleet of top-of-the-line vehicles. Look for a service that offers a range of luxurious sedans, such as Mercedes-Benz, BMW, Audi, or Cadillac. These vehicles are renowned for their elegant design, plush interiors, and cutting-edge features. Having a choice allows you to select the sedan that best suits your preferences and the occasion, ensuring a memorable experience.
Professional and Knowledgeable Chauffeurs
A skilled and experienced chauffeur can elevate your exclusive sedan service experience. Look for a service that employs well-trained and professional drivers who prioritize safety, courtesy, and punctuality. These chauffeurs should thoroughly know the local area, ensuring a smooth and efficient journey. Their exceptional customer service skills and attention to detail will further enhance your overall experience, leaving you feeling pampered and valued.
Advanced Reservation and Tracking System
Convenience is key when booking an exclusive sedan service. A reputable provider should offer an online reservation system that allows you to book your sedan effortlessly. Additionally, they should have a robust tracking system that enables real-time updates on your ride's status. This feature ensures you have peace of mind, knowing exactly when your chauffeur will arrive.
Impeccable Customer Service
A first-class sedan service should deliver exceptional customer service from start to finish. Look for a company that prioritizes clear and prompt communication, promptly addressing any queries or concerns you may have. Whether it's assistance with luggage, flexible scheduling, or accommodating special requests, their attentive approach should reflect their commitment to providing a personalized and memorable experience.
To Sum Up
Booking an exclusive sedan service for a special occasion or important event can create a lasting impression. Considering the must-haves outlined above, you can ensure a flawless and memorable experience at CSS Livery. We have the most amazing and convenient black sedan service for various occasions. So, it's time to indulge in luxury, comfort, and style while leaving a lasting impression wherever your journey takes you.